1941 - 1945 ORIGINAL GROUP OF MANUSCRIPT DIARIES [7] AND NOTEBOOK [1] DETAILING THE SERVICE, DUTIES AND SOMETIMES EXTREME OPINIONS OF AN OFFICER OF THE STORIED USS RANGER, AMERICA'S FIRST TRUE AIRCRAFT CARRIER
Editorial:
USS RANGER et al, 1941
Librería:
M Benjamin Katz FineBooksRareManuscripts
(Toronto, ON, Canada)
Cantidad:

1
On offer is a super group of eight [8] original manuscript diaries and notebook handwritten by Lieutenant Henry Cabell Maddux, Jr. while serving on the noted American warship the U.S.S. Ranger, the first U.S. Navy ship specifically designed and built as an aircraft carrier. Henry proves to be a sporadic writer. Long pauses and then full and well filled pages of his doings, duties but most importantly his observations of the war both predictive and specific. Historians and researchers of WWII and the actions of the US Navy will find an unusual author and commentator in Lt. Maddux. He frequently comments negatively on the methodology and philosophy behind the American war effort and the orders he and his superior officers are required to implement or not. We note a passage commenting on the Navy's desire to fight and the Army holding it back. We also note what we feel are perhaps very insightful but near seditious comments regarding Pearl Harbor: "Ensign stopped me and told me about Japan's attack as I went to my shower. At last it is here. Just as I have said for so long. God help us now. West Va. sunk, Oklahoma on fire, Lexington damaged and God knows what else. The fleet anchored asleep and off guard. Typical. Someone will have to answer. How could Japs come 4000 miles unseen? Our poor dumb American fools - trade school stuffed shirts. Even our President fooled. Now I hope our people are satisfied. We may win but we don't deserve to. Thousands of Americans dead tonite and criminal neglect by high officers is to blame. I can just picture it. Everyone ashore, lights on, no blackout - suddenly the unmanned ships were blown up. I bet not one plane was ready to take the air and fight at once - not one Army or Navy. A historic day but bad for us. Now Mr. Wheeler, Nye, Fish, Lindbergh et al - what have you to say. How right I have been all along. I can't see how anyone could have failed to see it coming. Well the war's on - let's see the great democracy try to fight democratically." Of the eight books there is: One book is of a technical nature: lists of those on watch duty, sailors, personnel in watch groups etc., notes from discussions regarding effective use of torpedoes, perhaps half filled; then; 1941 March 27 to Dec 31st; 1942 [three books], the first Jan 1 to April 20th, the second blank until June 25th filled near fully through September 30th the third book beginning October 2nd to November 23rd though missing a few days in November. [We note the last 2-3 words of his last entry were removed.] 1944 Jan 1 to Dec 31st; 1945 [two books], the first May 9th to October 12th; the second, Jan 1 to May 8th. We can find no explanation for Lieutenant's propensity for using multiple books for some years. There are many bit of ephemera tucked in: letters, chits, and even pages used for diary entries when the book was not at hand. The Lieutenant was a fairly consistent, though sporadic with in the books proper, writing near daily though the entries tend to jump around the individual volumes and were sometimes written on loose sheets of paper then tucked in. As typical with WWII diaries there are entries about Pearl Harbor and the start of the war, the atomic bombing of Japan and the end of the war in Europe and Japan, though we find only a few notes and a few oblique references regarding the USS Ranger's most notable actions in the Algeria-Morocco landings and actions off Casablanca, both in November 1942 and the Norway raid in October 1943. For of the books are largish 7¾ inch tall, the others about 6 inches tall. All are page a day style. Overall G+. Size: 8vo - over 7¾" - 9¾" tall. N° de ref. de la librería 0002332
---
Detalles bibliográficos
Título: 1941 - 1945 ORIGINAL GROUP OF MANUSCRIPT ...
Editorial: USS RANGER et al
Año de publicación: 1941
Condición del libro: Good+
Tipo de libro: Manuscript
Opciones de pago
Opciones de pago aceptados por la librería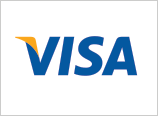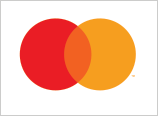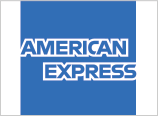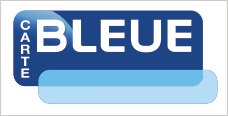 Cheque
Giro Postal
Dinero en Efectivo
Transferencia Bancaria
---
Librería en AbeBooks desde: 11 de mayo de 2005
Valoración librería

---
Condiciones de venta:
Books not as described are fully returnable.
Ben Katz
358 Danforth Avenue
Suite 65276
Toronto ON
M4K 3Z2
info@mbenjaminkatzfinebooksraremanuscripts.com
416.890.9644
Condiciones de envío:
Abebooks shipping costs are a guideline. Larger sized books may require more postage. An email will be sent if required.
Descripción de la librería: M. Benjamin Katz, Fine Books/Rare Manuscripts: M. Benjamin Katz, Fine Books/Rare Manuscripts is located in Toronto, Canada doing business by appointment, and having an online presence selling rare books and manuscripts since 1999. Specializing in handwritten, historically significant books, manuscripts, diaries, documents and ephemera. A member of The Manuscript Society each treasure on offer is guaranteed authentic and as represented for life. Worldwide clientele includes public, private and university libraries on both sides of the Atlantic and Pacific. Always buying collections and estates.