Slow Boat on Rum Row
Editorial:
Harbour Publishing, 1992
Nuevos
Condición New
Hardcover
Librería:
Cavendish International Books & Music
(Pt. Coq., BC, Canada)
Cantidad:

1
1992 FIRST EDITION , 1st printing, Hardcover book in oDJ . BRAND NEW from 1992 publisher . Never oepend , Never owned , Never marked . Handsome heavy book, steel blue cloth over boards with Gold gilt title impressed onto spine, in matching glossy color jacket with painting by John Waldin on front cover , and color photograph on back of author in present day with one of his wooden boats . 270 pages with 8 appendices + graph ; illustrated with B&W historical photographs of some of the ships and the people involved . The writer of this book, his first, is Fraser Miles . a colorful figure who, like many, engaged in ' rum running ' during Prohibition . smuggling liquor out of Canada to the thirsty Americans in the 1920s and 1930s during Prohibition . Miles made enough money from his daring escapades to put himself thorugh college and earn a degree in electronics ! . For many years he was the General Manager of Engineering in British Columbia of the BC Hydro and Power Authority, where he worked on such projects as the huge Peace River Dam . He retired to Vancouver , where he kept up his interest in boat building . and took the time to compile this history of the thrillinly dangerous days on the rum boats . For hundreds of men in the Great Depression in the late 1920s and 30s, the only way they could survive was by becoming 'criminals' . working on the ' fireboats ' , which ran rum . smuggled liquor. To this day it is an episode in history about which little is known outside of these men, many of them gone now, who told their stories belatedly to their own families. The rum runner's motto while they were smuggling was " Don't never tell nothin' to nobody nohow " . It was not only 'easy' money . well, easy if you weren't shot and didn't get caught ! . it was the greatest adventure an young man could have, being a sort of pirate of old on the high seas in modern times . Miles was still in his teens when he went to sea on the Ruth B. . and found among the crooks and bootleggers, some swells . ' high type fellas ' . Fraser was not only daring enough to keep a diary of his experiences, but to photograph many of his fellow rumrunners and bootleggers at work, and to keep those photographs for posterity . They are here in this book. It pays fascinating tribute to the unsung heroes of an inglorious industry. Miles says " Rum runners, as a group, made the sphinx sound like a chatterbox" . Finally, the silence is lifted, and the story is told. There are photos of the different ships, including a US Coast Guard cutter, nicknamed the Polecats by the smugglers . and of the men aboard the rum running ships, identified by name, both ships and some of the men . Fraser grew up in Mission , British Columbia, upriver from Vancouver . and set sail out of BC in and around Vancouver . In addition to the stories as they unfolded from his diary, each appendix contains an astonishing wealth of information : The transcript of an interview with a fellow smuggler, Clarence Greenan : The Rum Running Life ; another with Jack Adams - Improbable rum running experiences ; The rum runner's activity from 1920 - 1933 , including a table showing the activity of number of ships engaged from 1922 - 33 ; A chart of Coast Guard radio direction findings, which they used to hone in on the radios of the rum ships ; The story of the Seizure of the Kagome , December 31, 1932 ; Clyde and Walt of the Ryou II - from the Coast Guard report from 1923 ; A list of Canadian rum running ships from 1922 - 1933 , their names and sizes ; including some which were American and others; and some which were not strictly speaking rum runners but which Fraser says played a part in the lively trade . and more . Photos include ships and boats Aratapu , Ryou II , Lillehorn , Malahat , Ruth B , an American shoreboat , a Canadian Coast Guard ship , Ragna in Vancouver Harbour 1938 , US Coast Guard cutter CG 827 ex US. N° de ref. de la librería 6882
---
Detalles bibliográficos
Título: Slow Boat on Rum Row
Editorial: Harbour Publishing
Año de publicación: 1992
Encuadernación: Hardcover
Ilustrador: Photos & John Waldin painting
Condición del libro: New
Condición de la sobrecubierta: New
Edición: 1st Edition
Opciones de pago
Opciones de pago aceptados por la librería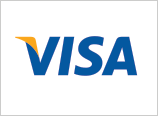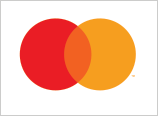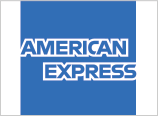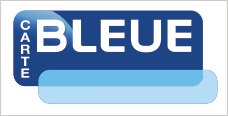 PayPal
---
Librería en AbeBooks desde: 18 de julio de 1998
Valoración librería

---
Condiciones de venta:
Shipping safely Worldwide, since 1965 ... Accurate Grading, Guaranteed ... Stock store in a clean and dry and strictly Non-smoking warehouse ...
All orders Safely & Properly Packed for Shipping ...
BOOKS with Jackets come protected in a New non-stick removable clear sleeve ...
PAYMENT: Upon Confirmation, please
Libraries , Universities, Museums & Institutions: Billed with valid P.O.
RESERVES: Held for 3 Days once you confirm Order Notice
All Prices in US Dollars;
We gladly accept orders through ...
[
Más información
]
Condiciones de envío:
Securely packed for Safe delivery ...
U.S.A.: Flat rate shipping, $3. any size order, anywhere in America, Alaska & Hawaii included ! ...
GREAT BRITAIN / AUSTRALIA / other OVERSEAS countries : Air only $24. most items ... we will contact you should additional shipping charge be required for oversize items.
CANADA : $16. most items ... Some orders for our Canadian customers shipped via Canada Post out of Vancouver for your convenience.
Descripción de la librería: CAVENDISH INTERNATIONAL British , American & Canadian Books & Music for Collectors Shipped Worldwide Since 1965 ! ***** Enquiries welcome ***** _____________________________ U.S.A. : 702 Kentucky Street, # 304 Bellingham, Washington 98225 ______________________________ *** We have Happy Customers Around the World and would like to be of service to you, too ! ***