Peaks, Passes, and Glaciers. A Series of Excursions by Members of the Alpine Club.
Editorial:
London, Longman, Brown, Green, Longmans, & Roberts 1859., 1859
Librería:
Franz Kühne Antiquariat und Kunsthandel
(Affoltern am Albis, Suiza)
Cantidad:

1
8°. XVI, 516 SS. Mehrfarb. lithogr. Front., 7 -(Falt-) Tafeln u. 1 mehrfach gefaltete Karte in Brauntönen (zus. 8 Tfn., so cpl.), 9 farb. lithogr. (mont. Falt-) Karten, 23 Textillustrationen in Holzstich. Gepr. OLn. (braun, geriefelt, lamin.; Kapitale bestossen, Rücken etwas wellig) mit vergold. Rückentitel u. Deckelillustration. First impression / Erste (Original-) Ausgabe. Seiten vereinzelt etwas gebräunt u. gelegentlich stock- oder braunfleckig. Etwas Alters- u. Lagerungs-, generell nur leichtere Gebrauchsspuren, Exlibris u. Buchhändleretikette a. Vorsatz. Gesamthaft weitestgehend sauberes, recht gutes Exemplar. Allegorisch anmutendes Exlibris für Sir Robert Shafto Adair mit Wahlspruch ?Manibus Victoria Dextris? : i.e. prob. Robert Alexander Shafto Adair (Ballymena, co Antrim, Ireland 1811-1886), ?(later 2nd baronet and 1st and only Baron Waveney) was established on the Ballymena estate in his father?s lifetime. From 1865 onwards, he employed the famous Belfast architects, Lanyon & Lynn, to rebuild Ballymena Castle in the Scots baronial style, and it became his main residence.? (etc.; from: landedfamilies adair-of-ballymena-castle, online. - Händleretikette ?Henry Sotheran Ltd., Bookseller [.] London? - Die technisch relativ aufwendig, gut und in mehreren Farben gedruckten Lithographien (?Chromolithographien?) wohl nach Fotographien, jedoch ohne Angaben zu deren Urhebern, produziert von Day & Son, Lithographers to the Queen; die vorwiegend in Brauntönen lithographierten Karten (darunter eine grössere, mehrfach gefaltete Karte ?Sketch Map Showing the Course of the Glaciers of Snowdon and its Neighborhood, by A. C. Ramsay?) sind gestochen von Edward Weller. - Die 18 Kapitel befassen sich mit den folgenden Touren, Routen, Regionen Pässen, Bergen und Gipfeln : 1. Passage of the Fenètre de Salena, From the Col de Balme to the Val Ferret, by the Glacier du Tour, resp. de Trient, resp. de Salena (by A. Wills); 2. Among the Séracs du Géant (John Tyndall); 3. West Side of Mont Blanc and Col de Miage (F. V. Hawkins); 4. Bagnes, with the Ascents of the Vélan, Combin, and Grappeneire [i.e. Grafeneire], and the Passage of the Col du Mont Rouge (W. Matthews jun.); 5. Zermatt, Trift Pass, Val d?Anniviers (T. W. Hinchliff); 6. Zermatt, Schwarztor, Atlas (J. Ball); 7. Mischabelhörner (Mischabel), Dom (R. Ll. Davies); 8. Fletschhorn, Allalinhorn (E. L. Ames); 9. Schreckhorn (R. Anderson); 10. Grimsel, Strahlegg (?Strahleck?, i.e. Strahleggpass), Grindelwald (J. Ball); 11. Finsteraarhorn (J. F. Hardy); 12. Eggishorn (?Aeggisch Horn?, Aeggischhorn), Mönch-Sattel or Col de la Jungfrau (E. H. Bunbury); 13. Wildstrubel, Oldenhorn (T. W. Hinchliff); 14. A Night Adventure on the Bristenstock (E. S. Kennedy); 15. Baths of Stachelberg (Stachelbergbad, Kt. Glarus), Heights and Passes in the Vicinity (R. W. E. Forster); 16. The Old Glaciers of Switzerland and Wales (A. C. Ramsay); 17. Ascent of Aetna (J. F. Hardy); 18. Suggestions for Alpine Travellers. - With List of Illustrations, and Appendix: Table of the Heights of the Chief Mountains in the Chain of the Alps (Tabellen pp. 511-516). - Ohne Register / No Index. -- John Ball (Dublin 1818-1889 South Kensington), Irish glaciologist and politician. In summer 1835 ?he participated in the Dublin meeting of the British Association for the Advancement of Science [.], and in Cambridge, over the next four years, he joined the classes of John Stevens Henslow in botany, and Adam Sedgwick in geology. [. He] travelled in Europe, visiting the mountain regions (for which he felt a deep affinity), botanizing, and communing with kindred scientific spirits. During 1845 he was at Zermatt seeking to develop the glaciological studies pioneered by James David Forbes [.]. [.] Following the foundation of the Alpine Club in December 1857 he served as its first president (1858-60), and he edited Peaks, Passes, and Glaciers, the club's earliest publication (two editions in 1859). The three volumes of his Alpine Guide (first e. N° de ref. de la librería nat041403
---
Detalles bibliográficos
Título: Peaks, Passes, and Glaciers. A Series of ...
Editorial: London, Longman, Brown, Green, Longmans, & Roberts 1859.
Año de publicación: 1859
Encuadernación: Soft cover
Edición: 1st Edition
Opciones de pago
Opciones de pago aceptados por la librería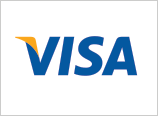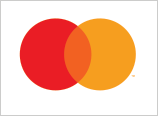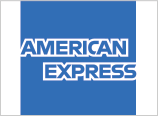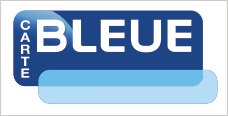 Cheque
Dinero en Efectivo
Factura
Transferencia Bancaria
---
Librería en AbeBooks desde: 1 de abril de 2015
Valoración librería

---
Condiciones de venta:
Allgemeine Geschäftsbedingungen (AGB) :
· Allfällige nicht erwähnte Zustandsmängel sind im Preis berücksichtigt.
· Preisangaben verstehen sich in Euro (EUR) und Schweizer Franken (CHF).- Aktuell und vorläufig gilt der Umrechnungskurs 1 EUR : CHF 1.20
· Der Versand erfolgt auf Rechnung und Gefahr des Empfängers. Versandspesen gehen vollumfänglich zu Lasten des Bestellers. Bei Versand gegen Rechnung wird der Betrag ohne jeden Abzug nach Erhalt fällig.
· Lieferungen ausserhalb der Schweiz nur gegen...
[
Más información
]
Condiciones de envío:
Die Versandkostenpauschalen basieren auf Sendungen mit einem durchschnittlichen Gewicht. Falls das von Ihnen bestellte Buch besonders schwer oder sperrig sein sollte, werden wir Sie informieren, falls zusätzliche Versandkosten anfallen.
Descripción de la librería: Franz Kühne Antiquariat und Kunsthandel ist eine Einzelfirma nach schweizerischem Recht. Es gelten die Bestimmungen des Schweizerischen Obligationenrechts (OR) und des Bundesgesetzes über Schuldbetreibung und Konkurs (SchKG). - Das EU-Verbrauchergesetz gilt nicht für die Schweiz.