The Oxford Encyclopedia of Food and Drink in America. 3 Bände.
Librería:
Frölich und Kaufmann
(Berlin, Alemania)
Cantidad:

7
---
local_activityDisponible en otras librerías
---
Diese überarbeitete Neuauflage des Klassikers zum kulinarischen Verhalten der Amerikaner enthält über 1400 Stichworte, 300 neue kamen seit der Erstauflage 2004 hinzu. So trägt die Enzyklopädie neuen Entwicklungen des 21. Jahrhunderts Rechnung, wenn sie in die Molekularküche, in Slow-Food oder Fusion-Food einführt oder erklärt, was Transfette sind und worin sie enthalten sind. Hinzu kommen Biografien wichtiger Köche wie Graham Kerr, Marion Nestle oder Alice Waters, aber auch Beschreibungen von Produkten und Equipment, so geht es zum Beispiel um den Abwasch und um die neuesten Entwicklungen der Kochindustrie. Die Vorstellung von Webseiten zu verschiedenen regionalen Küchen, Museen und Organisationen vervollständigt diese unverzichtbare Enzyklopädie zur Welt der amerikanischen Küche. (Text engl.) 3 Bände à 25,5 x 31,5 cm, zusammen 2.560 S., zahlreiche Abb., geb. N° de ref. de la librería 716006
Sobre este título:
Review: "Nothing will satisfy the foodie more than the two volumes of The Oxford Encyclopedia of Food and Drink in America, which takes the reader from Anadama bread, which originated on Boston's North Shore, to an 1845 dinner at the White House," -- The Boston Globe"Fascinating, informative, these two volumes are a wealth of information on every aspect of American food and drink....Truly an invaluable resource."-- Washington Post"Essential....Anyone who can put it down is unburdened by curiosity about anything." -- The New Yorker"Whether readers make a living studying culinary traditions or just enjoy eating, they'll find this book a marvel. A trove of in-depth information on every aspect of American food and drink--such as holiday food traditions, the Slow Food movement and vegetarianism--the book strives to place its subject into historical and cultural context and succeeds brilliantly....Readers will be hooked upon opening either volume (the entire work is split in two) and flipping to any page....For food lovers of all stripes, this work inspires, enlightens and entertains."-- Publishers Weekly STARRED REVIEW"An authoritative resource that brings together 'the best scholarship on the history of American food'.... With entries ranging from "Bialy" to "Borden" (complete with a sidebar on "Elsie the Cow"), and "Vegetarianism" to "Vienna Sausage," this is an encyclopedic smorgasbord where readers can either casually graze multiple offerings or choose a single topic and dig in." -- School Library Journal STARRED REVIEW"How did the mock apple pie originate? What's the difference between a frappe and a milkshake? Who introduced the first frozen TV dinner? Answers to queries such as these can be found in this highly entertaining set...Essential. Highly recommended for all libraries." -- Choice"Essential.... Anyone who can put it down is unburdened by curiosity about anything."-- The New Yorker"This two-volume encyclopedia presents a comprehensive and delightful voyage through historical and contemporary foodways.... Will provide fodder for countless explorations and discoveries such as these for food lovers, scholars, students, and writers. With its excellent organization, lucid writing, and comprehensive coverage, it will be an invaluable resource for years to come."-- Gastronomica
"Sobre este título" puede pertenecer a otra edición de este libro.
---
Detalles bibliográficos
Título: The Oxford Encyclopedia of Food and Drink in...
Opciones de pago
Opciones de pago aceptados por la librería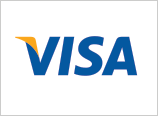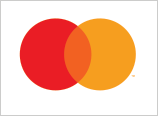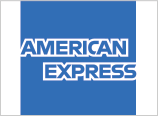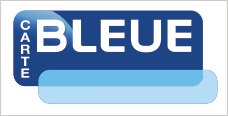 Débito Directo (Pago Personalmente Autorizado)
Cheque
Factura
---
Librería en AbeBooks desde: 23 de marzo de 2006
Valoración librería

---
Condiciones de venta:
ALLGEMEINE GESCHÄFTSBEDINGUNGEN
Preise
Alle Preise sind in Euro einschließlich Mehrwertsteuer angegeben. Es gelten die Preise zum Zeitpunkt der
Bestellung.
Vertrag
Der Vertrag kommt zustande, wenn wir in Ausführung der Bestellung die Ware ausliefern. Die zum
Vertragsabschluss führenden Willenserklärungen werden von uns gespeichert und Ihnen auf Anfrage per
Mail übermittelt. Bestellen und/oder registrieren auf dieser Website darf nur wer 18 Jahre alt und voll
geschäftsfähig ist. Der gewerblic...
[
Más información
]
Condiciones de envío:
Deutschland 4,99 ¿
Österreich und Schweiz 6,95 ¿
Rest von Europa 12,00 ¿
Rest der Welt 12,00 ¿ Grundgebühr zuzügl. 3,- ¿ je kg