Harvest-SIGNED & DATED FIRST PRINTING
Editorial:
Picador, London, 2013
Usado
Condición Fine
Hardback
Librería:
Signature Firsts
(Brecon, Reino Unido)
Cantidad:

1
Fine first printing in fine dustwrapper. An unread, as-new copy in perfect condition. Signed and dated by the author to the title page, without inscription: 'Jim Crace 12th October 2013' This copy was signed at the Cheltenham Literature Festival. N° de ref. de la librería 004942
Sobre este título:
Sinopsis:
Shortlisted for the 2013 Man Booker Prize.
As late summer steals in and the final pearls of barley are gleaned, a village comes under threat. A trio of outsiders ? two men and a dangerously magnetic woman ? arrives on the woodland borders and puts up a make-shift camp. That same night, the local manor house is set on fire.
Over the course of seven days, Walter Thirsk sees his hamlet unmade: the harvest blackened by smoke and fear, the new arrivals cruelly punished, and his neighbours held captive on suspicion of witchcraft. But something even darker is at the heart of his story, and he will be the only man left to tell it . . .
Told in Jim Crace?s hypnotic prose, Harvest evokes the tragedy of land pillaged and communities scattered, as England?s fields are irrevocably enclosed. Timeless yet singular, mythical yet deeply personal, this beautiful novel of one man and his unnamed village speaks for a way of life lost for ever.
Críticas: 'Unfolding in Crace's trademark rhythmic prose and brimming with unsentimental but intense feeling for the natural landscape, this lingering novel is as resonant as it is elusive.' Daily Mail

?Jim Crace is the most generous of writers. A fabulist, an open heart, an imagination in full flight. There is something of a harvest in every book: the promise, the violence, the fall, the regain. And Harvest is one of his best novels ever. He is, quite simply, one of the great writers of our time.? Colum McCann, author of Let the Great World Spin

?Harvest, his latest novel, dramatises one of the great under-told narratives of English history . . . Crace brings his signature combination of atmosphere and exactitude to every aspect of this far-off world . . . the prose is extraordinary: rich yet measured, estranged and familiar, both intimate and austere . . . Harvest can be read in mythical, even biblical terms, but the physical and emotional displacement of individuals and communities at its heart remains as politically resonant today as it was at the time.? Guardian

?Crace?s prose - percussive, rhythmic, resonant - is unmistakable.? Independent on Sunday

?The rhythmic power of his prose, with its vivid physical imagery, brings his stories to life . . . Crace is brilliant at evoking atmosphere, mood and an all-persuasive sense of place . . . Harvest has been announced by Crace as his final novel. If so . . . it is majestic leavetaking, honed by an unforgettable narrative voice: resigned, bewildered, ultimately hopeful . . . Few novels as fine or as complex in their apparent simplicity will be published this, or indeed any, year.? Irish Times

? Harvest is Jim Crace's most ambitious novel since Being Dead (1999) . . . Crace's stunning depiction of country life in all its hardship - less Tolstoy, more Hardy, but bleak-pastoral rather than idyllic-bucolic . . . Harvest is a mesmerising slow-burner of a novel, both a paean to a lost way of life and a timeless cautionary fable. . . . We gladly accompany Thirsk on his eventful seven-day journey of discovery, always aware of that one portentous word which slyly reappears as a leitmotif, signifying a better future beyond the village boundary, a word in which Jim Crace cleverly compounds his perennial twin concerns of place and time: hereafter.? Literary Review

'The best of his that I've read . . . Full of the most wonderful descriptions . . . Very readable and very scary . . . A tour de force' Gillian Slovo, Saturday Review on BBC Radio 4

?Crace evoked this musty, murky world, and the ambiguous persona of our protagonist within it, with wit and immediacy that bring it touchably close . . . The story that he constructs is involving and mysterious, stoked by vividly descriptive prose that?s never wastefully or showily verbose.? Scotland on Sunday

?This very beautifully written novel gives pause for thought and unearths a quintessential England, never stereotyped, which is also deeply and humanly unique. And, until he writes an even better one, this, for me, is Crace?s most satisfying, and probably, best book.? Scotsman

?Terrible, lyrical, beauty that is nothing like any other novel I have ever read . . . Crace achieves a cadence of speech which sounds and feels as if it is absolutely authentic.? Spectator

?Harvest is as finely written as it is tautly structured. Pungently flavoured with archaic words (?reasty?, ?turbary?, ?yellow manchet bread?), its language is exhilaratingly exact, sometimes poetic and sometimes stark (slashed across the mouth with a pruning blade, someone is left ?hardly moving, but?certainly alive. A dead man never made such noise?). Magnificently resurrecting a pivotal moment in our history about which it is deeply knowledgeable, this simultaneously elegiac and unillusioned novel is an achievement worthy to stand alongside those of Crace?s great fictional influence, William Golding.? Sunday Times

?Jim Crace?s setting is closely imagined in a detailed, credible, tactile way that makes it seem real ? while, of course, it is entirely imaginary. . . Crace?s entertaining story of ordinary farming folk, somewhere, somewhen, ploughs a deep furrow.? The Times

'Inimitably excellent, Jim Crace stands on his own ground among living English novelists . . . Crace is surely the nearest talent to William Golding that our literature can boast today. . . As for Crace's language, it would be otiose with this writer to note its blazing clarity of vision, its passionate microscopic observation and the untiring swing and spring of its rhythm. . . Crace's incandescent visit to a near-mythical Deep England results in a story both topical, and global. No recent English novel has deeper roots, yet casts so broad a shade.' Independent

?Beautifully written, alive with the author?s love of landscape and language, this is a book to savour.? Choice Magazine

?This is a novel of beautiful writing and careful structure, in tune with the gentle harmonies of autumn and yet aware of how ruin is always around the corner. ? Crace has a great gift for clarity, his prose precise and heartfelt, achieving a timeless, polished quality.? Daily Telegraph

?Jim Crace, the son of a north London Co-op insurance agent, is a magician among British novelists ? Harvest turns out to be a William Golding-like meditation of social change in a bucolic backwater and its sorry aftermath?. Crace?s 11th novel is a glory to read, as the intensely poetic prose is brought to a burnished pitch throughout.? Evening Standard

?Jim Crace is a Titan of the modern English novel. From Continent and The Gift of Stones on to Quarantine and The Pesthouse, he has won a slew of prizes without ever losing his popular touch. Hailed as the natural heir to William Golding, he has just published his latest novel, Harvest, to universal acclaim ? Beautifully detailed, the writing doubles as a paean to the natural world, as Crace precisely outlines a rural peasantry?s paradise lost.? Irish Examiner

?The spirit of play in Crace?s work serves as the cover for a spirit of elegy. Starting from scratch- inventing cultures, fabricating epigraphs- better enables him to communicate his message, usually about transition and impermanence. His novels depict, in prose of sometimes overpowering richness, the encroachment of progress on a stone-age community, the Judean desert and a post-industrial city ? The most seductive and enthralling of Crace?s novels, Harvest is also likely to be his last. Ending is its theme - or if not ending, then the destructiveness inherent in change.? New Statesman

?Crace, a spellbinding writer, graceful in style and intense in his feeling for the natural word, deeply disturbs our polite, picturesque fantasies of pre-industrial rural life.? Saga

'[ Harvest] allows Crace to indulge in his speciality: describing horrific acts of violence in ice-cool, ironic prose ... The book has the feel of a fable rather than an historical novel ... Crace?s greatest achievement is to convey the elemental pleasure of [the villagers'] lifestyle to readers.? Sunday Express

?Set just as common ground and strips of cultivation were being enclosed by landowners keen to reap much greater profits from sheep, it has a timeless quality that gives the central themes a continuing relevance, as immigration policy moves up the political agenda. This is achieved through a sparse structure and universal characters, but most of all through an extraordinarily metrical prose whose cadences echo across the centuries.? Sunday Herald

?Masterly, elegiac novel about an 18th-century village under threat.? Sunday Times Culture

?This is a novel with plenty of incident but little drama, creating its considerable power, instead, through Walter?s mesmerising narrative. At the end, it may not be too fanciful to conflate Walter and Crace, as the narrator steps out of bounds and says farewell to a way of life.? Observer

?Each of his 11 finely crafted novels fashions a unique climate, landscape and mood, a far cry from everyday realism though nothing to do with soppy or silly fantasy ... The latest, set in an isolated English village at some unspecified point in the pre-industrial past, is no exception. The story of a single fateful week in the community?s history is told by Walter Thirsk, a middle-aged peasant ... a story that is both topical and global ... Crace?s writing has the mesmerising quality of a prose poem ... The beauty of the country is ?vividly described?, but the human race is seen as ?brutish, instinctively cruel and stupid?. In this brilliant novel, greed wins.? Week

?The feel for landscape, and how man relates to it, is the crowning achievement of this fine novel. Crace?s precision of language, his mastery of his themes, the fullness of his imagination and his fastidiously well-made sentences offer abundant satisfactions.? Times Literary Supplement

For Christmas I hope for Harvest, the last novel of that fine and unsparing writer Jim Crace. (Colin Thubron, Books of the Year Observer)

A spare, haunting book that offers a peasant's-eye view of a catastrophic week in an unnamed and remote feudal village. Interlopers arrive and the irruption marks the end of an age-old way of life. Shortlisted for the 2013 Man Booker Prize, it is one to savour - Crace has said that this is his last novel. (Books of the Year Financial Times)

There are three novels I've pressed most enthusiastically on people this year. Jim Crace's Booker-shortlisted Harvest, about land enclosure and dispossession, transports the reader into a past that feels more present than the world outside, yet also sheds an uneasy light on today. (Best Fiction of 2013 Guardian)

Masterly in its firm grip on what need only be intimated and what stated cleanly. It was easily the best-written novel of the year. (Philip Hensher, Books of the Year Spectator)

The most accomplished novelists can illuminate the present while making their chosen past live, move and talk. In Harvest, Jim Crace leaves the precise era unspecified as he writes, with all his near-hallucinatory skill, about an English village destroyed by the advent of agrubusiness. This intensely local story becomes, by the rhythmic majesty and fervour of its writing, a universal one. (Boyd Tonkin, Books of the Year Independent)

A community is torn apart by the threat of enclosure, in this beautifully written book, an early front-runner for this year's Man Booker (Best Books of 2013 Sunday Times)

Two novels this year stretched the bounds of historical fiction and were great page-turners too; Kate Atkinson's Life After Life and Jim Crace's Harvest . . . Crace's threnody to a dying rural culture has something of the same dreamlike power, a story with an almost brutally simple arc that is also lyrical and thought-provoking (Books of the Year Evening Standard)

Harvest, apparently Jim Crace's farewell to novelism, has [an] elusive quality. Set in a remote farming community that goes to hell in a handcart with the advent of land enclosures, it aspires to the unsettling self-assurance of a William Golding novel without ever quite cashing the cheque that its attitude promises. (Books of the Year Daily Telegraph)
"Sobre este título" puede pertenecer a otra edición de este libro.
---
Detalles bibliográficos
Título: Harvest-SIGNED & DATED FIRST PRINTING
Editorial: Picador, London
Año de publicación: 2013
Encuadernación: Hardback
Condición del libro: Fine
Condición de la sobrecubierta: Fine
Ejemplar firmado: Signed by Author
Edición: First Edition.
Opciones de pago
Opciones de pago aceptados por la librería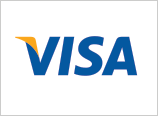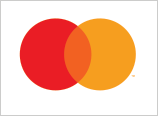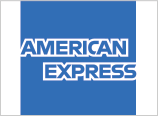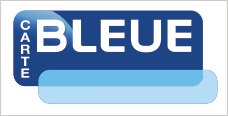 Cheque
---
Librería Signature Firsts
Dirección:
Brecon, Reino Unido
Librería en AbeBooks desde: 16 de septiembre de 2009
Valoración librería

---
Condiciones de venta:
All sales refundable if books do not meet descriptions. Every effort is made to
describe books accurately.
Condiciones de envío:
Orders usually ship within 2 business days. Shipping costs are based on books weighing 2.2 LB, or 1 KG. If your book order is heavy or oversized, we may contact you to let you know extra shipping is required.
Stephen Ballinger
13, Parc-y-Berllan
Bronllys
Powys
LD3 0LP
UK
e.mail seballinger@hotmail.com
Tel: 01874 711805
Descripción de la librería: Private seller