English Country House Interiors.
Librería:
Frölich und Kaufmann
(Berlin, Alemania)
Cantidad:

1
Die schönsten Interieurs Englands, besonders prachtvoll ausgestattet und aus ganz unterschiedlichen Epochen und Regionen. So sind zu entdecken: das prachtvolle Herrengut aus der Zeit König Jakobs, das Georgianische Landhaus oder das »Gothic Revival Castle«. Zum ersten Mal sind die Räume von altehrwürdigen Landsitzen wie Wilton, Chatsworth, Castle Howard u.v.m. en détail und mit allem Interieur fotografiert worden. Intime Ansichten von Textilien, Vergoldungen, Schnitzereien, Steinmetzarbeiten und Möblierungen werden geboten. Zu bewundern sind die erlesenen Inneneinrichtungen aus mehreren Jahrhunderten. 15 der repräsentativsten englischen Landhäuser sind in neuen farbenprächtigen Aufnahmen versammelt, dazu gehören: Hatfield aus dem frühen 17. Jahrhundert, Wilton von ca. 1630, gebaut vom legendären Architekten Inigo Jones, Holkham von 1730, gebaut im Stile des Palladianismus, das neoklassische Harewood aus dem späten 18. Jahrhundert, Goodwood aus der Zeit des Regency oder das neogotische Arundel Castle. (Text engl., Rizzoli) 24 x 32 cm, 272 Seiten, 300 meist farb. Abb., geb. N° de ref. de la librería 533114
Sobre este título:
From the Publisher: A highly detailed look at the English country house interior, offering unprecedented access to England's finest rooms. In this splendid book, renowned historian Jeremy Musson explores the interiors and decoration of the great country houses of England, offering a brilliantly detailed presentation of the epitome of style in each period of the country house, including the great Jacobean manor house, the Georgian mansion, and the Gothic Revival castle. For the first time, houses known worldwide for their exquisite architecture and decoration--including Wilton, Chatsworth, and Castle Howard--are seen in unprecedented detail. With intimate views of fabric, gilding, carving, and furnishings, the book will be a source of inspiration to interior designers, architects, and home owners, and a must-have for anglophiles and historic house enthusiasts.The fifteen houses included represent the key periods in the history of English country house decoration and cover the major interior fashions and styles. Stunning new color photographs by Paul Barker-who was given unparalleled access to the houses-offer readers new insights into the enduring English country house style. Supplementing these are unique black-and-white images from the archive of the esteemed "Country Life "magazine. Among the aspects of these that the book covers are: paneling, textile hangings (silks to cut velvet), mural painting, plasterwork, stone carving, gilding, curtains, pelmets, heraldic decoration, classical imagery, early upholstered furniture, furniture designed by Thomas Chippendale, carved chimney-pieces, lass, use of sculpture, tapestry, carpets, picture hanging, collecting of art and antiques, impact of Grand Tour taste, silver, use of marble, different woods, the importance of mirror glass, boulle work, English Baroque style, Palladian style, neo-Classical style, rooms designed by Robert Adam, Regency, Gothic Revival taste, Baronial style, French 18th century style, and room types such as staircases, libraries, dining rooms, parlors, bedrooms, picture galleries, entrance halls and sculpture galleries. Houses covered include: Hatfield - early 1600s (Jacobean); Wilton - 1630/40s (Inigo Jones); Boughton - 1680/90s (inspired by Versailles); Chatsworth -1690/early 1700s (Baroque); Castle Howard - early 1700s (Vanbrugh); Houghton - 1720s (Kent); Holkham - 1730s-50s (Palladian); Syon Park - 1760s (Adam); Harewood - 1760s/70s (neo-Classical); Goodwood - 1790s/1800s (neo-Classical/Regency); Regency at Chatsworth/Wilton/C Howard etc - 1820/30s; Waddesdon Manor - 1870/80ss (French Chateau style); Arundel Castle -1880s/90s (Gothic Revival); Berkeley Castle - 1920/30s (period recreations and antique collections); Parham House - 1920s/30s (period restorations and antique collections). The range is from the early 17th century to present day, drawn from the authenticated interiors of fifteen great country houses, almost all still in private hands and occupied as private residences still today. The book shows work by twentieth-century designers who have helped evolve the country house look, including Nancy Lancaster, David Hicks, Colefax & Fowler, and David Mlinaric
"Sobre este título" puede pertenecer a otra edición de este libro.
---
Detalles bibliográficos
Título: English Country House Interiors.
Opciones de pago
Opciones de pago aceptados por la librería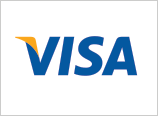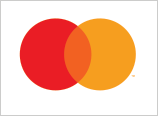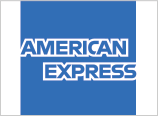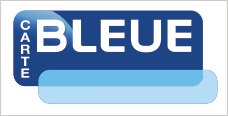 Débito Directo (Pago Personalmente Autorizado)
Cheque
Factura
---
Librería en AbeBooks desde: 23 de marzo de 2006
Valoración librería

---
Condiciones de venta:
ALLGEMEINE GESCHÄFTSBEDINGUNGEN
Preise
Alle Preise sind in Euro einschließlich Mehrwertsteuer angegeben. Es gelten die Preise zum Zeitpunkt der
Bestellung.
Vertrag
Der Vertrag kommt zustande, wenn wir in Ausführung der Bestellung die Ware ausliefern. Die zum
Vertragsabschluss führenden Willenserklärungen werden von uns gespeichert und Ihnen auf Anfrage per
Mail übermittelt. Bestellen und/oder registrieren auf dieser Website darf nur wer 18 Jahre alt und voll
geschäftsfähig ist. Der gewerblic...
[
Más información
]
Condiciones de envío:
Deutschland 4,99 ¿
Österreich und Schweiz 6,95 ¿
Rest von Europa 12,00 ¿
Rest der Welt 12,00 ¿ Grundgebühr zuzügl. 3,- ¿ je kg