1905 ORIGINAL MANUSCRIPT DIARY AND JOURNAL OF PROMINENT RHODE ISLAND LAWYER
Editorial:
PROVIDENCE SMITHFIELD RHODE ISLAND RI, 1905
Librería:
M Benjamin Katz FineBooksRareManuscripts
(Toronto, ON, Canada)
Cantidad:

1
On offer is a super relic of Rhode Island Americana being a manuscript diary handwritten by Marquis De Lafayette Mowry of the historical Rhode Island family by the same name. Dated 1905 Mowry provides a wealth of local commerce and genealogy of the Smithfield and Providence Rhode Island area as he has overfilled many days in this 3" x 6" x 1" thick "page-a-day" book with his small, precise scrawl that will detail for local collectors, historians and researchers well informed of the early 20th Century. Every day is filled in - the temperatures and weather is noted for each day of the year - he fills out his entire day's activities and who he saw with any legal notes. One of the pages copied notes the death of Arlon Mory on March 8, 1905 at 1:00 am and Arlon was born on February 23, 1833. While ownership is not precisely stated there are many notes and his signature is written many times in the back pages of this book after December 31st page. His signature is verified in a Genealogy History of the Mowry family found in the book entitled , "The Descendants of John Mowry of Rhode Island by William A. Mowry (Providence, RI: Preston & Rounds Co.,1909). Copy is kept at the New England Historic Genealogical Society. Here is a random snippet: August 20th, 1905 "Very fair all day and warm all day. Thermometer 56 about 6 o'clock then 80 about 2 o'clock P.M. 70 after sunset. I remained at my home all night last night and slept in the parlor bedroom. Sarah and Winfred slept in the chamber over the parlor, Richard slept in the chamber over the kitchen. Edwin H. Mowry slept in the large back bedroom upstairs. Richard and Edwin H. and myself went up to the _____spring this morning and cleaned it. Returned to the house and I started about 10 o'clock and went up the road to Frank Mowry's. Heard his wife had gone to Greenville to see the ____, his wife's father told me and I went up to Fred Carpenters and talked with him under the ash tree. He said Wonton Harris went home yesterday from there to ____. He had been boarding there 3 weeks. I then went to ____Mowry's and talked with him and his folks ." BIO NOTES: Marquis D L Mowry was [b. September 17, 1838 - d. December 11, 1914] in Smithfield Rhode Island. He attended the public schools in Smithfield, now Woonsocket until he was 12 years old and then the district school number 10 until about 18 years of age. He then attended the Institute in the town of Bernardston Massachusetts for several years. Here he was under the instruction of the famous professor, L. F. Ward. Later he attended school in Westminster, Vt. under the same professor, and subsequently the Institute at New London, N.H. He taught school in Vermont, later he entered the law office of Col. George H. Browne who, at one time, was a member of Congress and during the Civil War was colonel of the 12th, R.I. Regiment of Infantry. Here he spent three years in the study of the law, and was then admitted a member of the R. I. bar. Marquis Mowry's law business was located at 13 Market Square Room 6. Copy of the directory page will be included. He married (1) Laura J. Kimball and (2) Sarah Arnold, died on December 11, 1914. His father and mother were Richard Mowry (1809-1870) and Lavina ____ (1803-1842). Marquis' great grandfather was Arnold Mowry (1784- ) and great grandmother was Mercy Barnes. His great-great grandfather was Richard Mowry (1749-1835) married to Hannah Arnold. Mowry does a good job naming his visitors and meetings: A. J. Curley, Martha E. Laurence, Clarence A. Smith, Niles H. Arnold, Bert Smith, Walter L. Brin, Wilson, Miss Pry, Mr. Boyles, Mr. Cornell, many, many more. The cover is worn but the binding and pages look good. Overall G. Size: 16mo - over 5¾" - 6¾" tall. N° de ref. de la librería 0001358
---
Detalles bibliográficos
Título: 1905 ORIGINAL MANUSCRIPT DIARY AND JOURNAL ...
Editorial: PROVIDENCE SMITHFIELD RHODE ISLAND RI
Año de publicación: 1905
Condición del libro: Good
Opciones de pago
Opciones de pago aceptados por la librería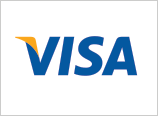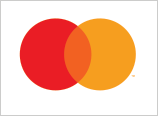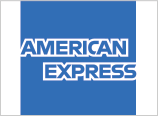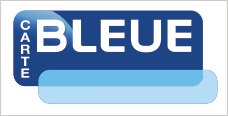 Cheque
Giro Postal
Dinero en Efectivo
Transferencia Bancaria
---
Librería en AbeBooks desde: 11 de mayo de 2005
Valoración librería

---
Condiciones de venta:
Books not as described are fully returnable.
Ben Katz
358 Danforth Avenue
Suite 65276
Toronto ON
M4K 3Z2
info@mbenjaminkatzfinebooksraremanuscripts.com
416.890.9644
Condiciones de envío:
Abebooks shipping costs are a guideline. Larger sized books may require more postage. An email will be sent if required.
Descripción de la librería: M. Benjamin Katz, Fine Books/Rare Manuscripts: M. Benjamin Katz, Fine Books/Rare Manuscripts is located in Toronto, Canada doing business by appointment, and having an online presence selling rare books and manuscripts since 1999. Specializing in handwritten, historically significant books, manuscripts, diaries, documents and ephemera. A member of The Manuscript Society each treasure on offer is guaranteed authentic and as represented for life. Worldwide clientele includes public, private and university libraries on both sides of the Atlantic and Pacific. Always buying collections and estates.